Wax carved jewelry, useful for quick prototyping or mold creation for casting production.
Wax Carving is exactly what it sounds like but so much more! Starting with a picture or sketch of what you would like us to create, our skilled artisans begin with a cut and measured square block of carving wax. Carving wax is much harder and denser than regular wax, so that our craftspeople can use a variety of cutting and milling tools to create your design and size perfectly. Through this process, they make a highly detailed wax model of your design by hand.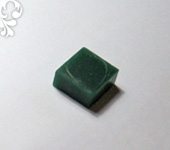 Once your piece is carefully carved, filed, and sanded smooth, an exact wax replica of your jewelry is inspected and made ready for the next step. With the wax master model we create a unique sample made from .925 silver using the lost-wax casting technique. But we can also make a rubber mold first so you're directly ready for production of your design in higher quantities.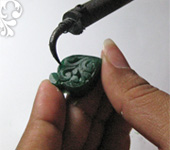 Price per wax design including the mold is about $25 – $50 per style, depending on the complexity of the design. And we can already recreate your custom design starting only from one piece/pair per style. This makes it very accessible for you to start designing your own jewelry: explore your creativity!
For more information about custom design, wax carving and casting, you can also contact us.

---
Sketch ~ 3D Model ~ 3D Print ~ Wax Carving ~ Mold Making ~ Wax Injection ~ Casting ~ Finishing ~ Laser Engraving