Wholesale & export, custom design, wax carving and casting of Balinese silver jewelry designs.
If you are going to do business with us, you need to be able to count on us, so first let's tell something about ourselves: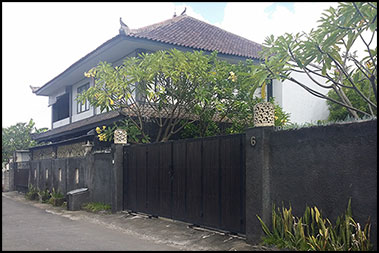 The office, factory and showroom of Binar Silver are located on Bali, one of the most popular islands of Indonesia. Our team consists of a mix of Western and Indonesian people, so we can assure you that we understand you, but also the local people with their own language, culture and ways of doing business. We design, produce and sell everything ourselves, that way we can control and check everything directly, as we know that you take quality for granted.
We mainly sell wholesale only, however, our minimum quantities are set relatively low, already starting at 5 pcs per style. That way we also give small companies and even shops the opportunity to import themselves and to take advantage of direct buying. Our wholesale prices are also set quite low, for us it is about quantity. That makes it easier for you to resell the products, a mark-up of 4-5 times will still leave your customer with a very fair price! Besides our catalogue of more than 2000 styles ready to order, we also do custom design, wax carving, and casting. So, if you're looking for a place to produce your unique own designed silver jewellery you've come to the right place too!
We don't have a "normal" shop, but next to our factory we do have a showroom with some ready stock items available, so if you are visiting Bali you are always welcome to visit Binar Silver. Also, we use this website as the medium to sell our products. We think the internet is a very practical way to present product information and email makes it possible to communicate with each very fast and efficient. We also think that more and more companies don't want to make expensive and exhausting trips to countries far away to buy their stock. Instead, you can just stay at home and order from behind your desk. We take care of everything here, that's a promise!
Please have a look around on our website and of course, don't hesitate to contact us with any questions!